Maple Bourbon Chicken Skewers
We served these appetizers at the Louisville Tailgate Tour stop.
I couldn't wait to use some of my Old Forester bourbon in this recipe. We took a private tour of Old Forester on Whiskey Row while we were in Louisville.  Read more about it here! My GrillGrates for my Weber Kettle were perfect to cook these on because the skewers can lay right between the ridges. We used Cowboy Charcoal Briquettes to give them that delicious wood-fire grilled flavor.
6 Boneless skinless chicken thighs
1-gallon Ziplock baggie
Wooden skewers
½ cup Bourbon (We used Old Forester)
4 tbsp. Butter
½ cup Maple syrup
½ cup Brown sugar
Directions:
Marinate boneless skinless chicken thighs in a large Ziplock baggie in Allegro Honey Garlic marinade for 2-4 hours.
Remove the chicken from the marinade and cut them up into bite size pieces.
Place 5-7 pieces of chicken on each skewer.
Generously coat the chicken on both sides with Crove Poultry Rub & Seasoning.
Next, we will start on the maple bourbon glaze. In a saucepan over medium heat, whisk together bourbon, butter, maple syrup, and brown sugar. Simmer over medium heat until it's all well-combined.
Fire up your charcoal grill. We used Cowboy Charcoal Briquettes.
Place the skewers on your GrillGrates and grill for 5 minutes per side.
Then brush the glaze onto the chicken while it's still on the grill and make sure to coat both sides.
Remove from the grill.
Serve and enjoy!
*Pro-tip: Clean your GrillGrates while they are still hot or you will regret it! The sugars from the glaze will be very sticky and hard to clean once cooled.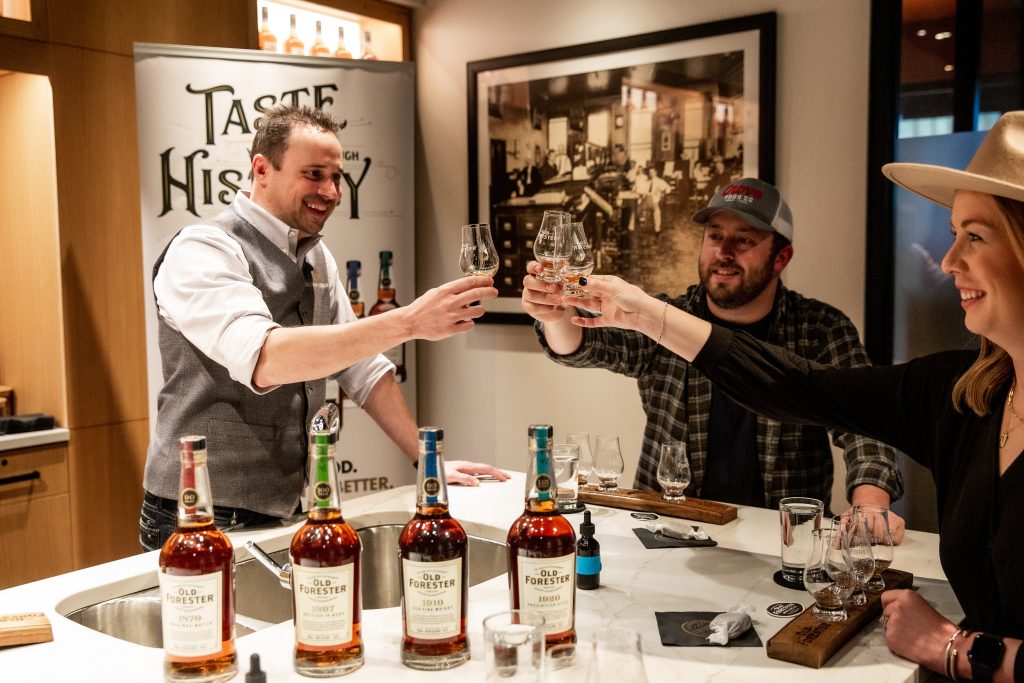 Love this recipe? Share it with your friends!