Steak Fajitas Quesadillas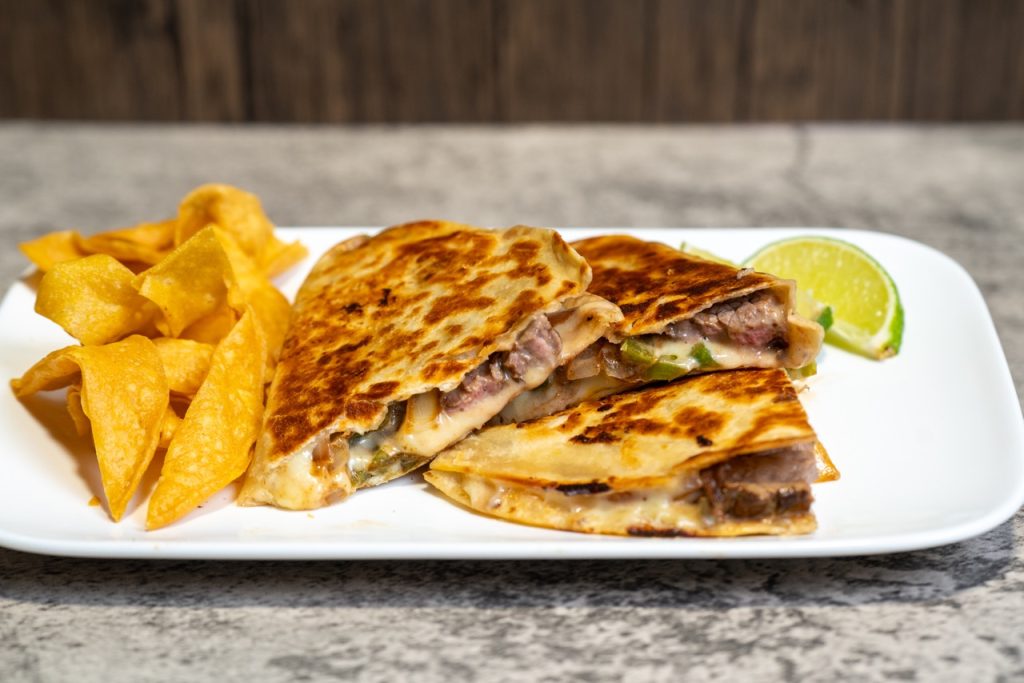 Carne Asada Ingredients: 
Skirt Steak

 

2 cups Olive Oil

 

Juice of 2 Limes

 

1 Jalapeno

 

1/4 cup Cilantro

 

4 cloves Garlic

 

1/2 cup Allegro Original Marinade or Soy Sauce

 
Remaining Ingredients: 
1 Green Bell Pepper, sliced

 

1 Red Bell Pepper, sliced

 

1 White onion, sliced

 

1 package Extra Large Tortillas

 

1 package of Shredded Cheese (we used White American)

 

Butter

 

1 Tbsp Vegetable Oil.

 
Combine all Carne Asada ingredients in a Ziplock bag to create the marinade. Add steak, mix well, and refrigerate for 2-12 hours until time to grill.

 

While that is marinating, slice up your peppers and onions.

 

Next, remove the steak from the marinade. Preheat skillet or grill pan over high heat and add vegetable oil. 

 

Add steak to pan and cook for 3-5 minutes per side, until your desired doneness is reached. Remove from pan and let rest. Add fajitas vegetables to the pan and cook for 5-8 minutes, until tender. 

 

Slice steak into bite sized pieces against the grain.

 

Then, you are ready to assemble your quesadillas. On one side of an extra large tortilla, layer cheese, peppers, onions, and steak then fold it in half. 

 

Place a skillet over medium high heat. Cover the skillet in a thin layer of butter and add in the quesadilla. Cook for 60-90 seconds on each side, until golden and the cheese has melted.

 

Serve and enjoy!

 
Love this recipe? Share it with your friends!