We served these Nashville Hot Jalapeño Poppers at the Vanderbilt Tailgate Tour stop. We marinated steak in our Carne Asada marinade recipe, assembled our quesadillas with steak, cheese, peppers, and onions, and then we grilled them on the flat side of our GrillGrates.
Carne Asada:
2 Skirt Steaks
2 cups Olive Oil
Juice of 2 Limes
1 Jalapeno
1/4 cup Cilantro
4 cloves Garlic
1/2 cup Soy Sauce
Remaining Ingredients:
1 Green Bell Pepper, sliced
1 Red Bell Pepper, sliced
1 onion, sliced
1 package Extra Large Tortillas
1 package of Shredded Cheese (we used White American)
Butter
Combine all Carne Asada ingredients in a Ziplock bag to create the marinade. Add steak, mix well, and refrigerate for 2-12 hours until time to grill.
While that is marinating, slice up your peppers and onions and go ahead and grill those over high heat GrillGrates on the flat side. 
Next, remove the steak from the marinade. Grill for 3-5 minutes over high heat over GrillGrates on the opposite side (rails up). Use a thermometer to reach your preferred doneness.
Remove from heat, let rest for 10 minutes, and slice into bite-size pieces.
Then, you are ready to assemble your quesadillas. On one side of an extra large tortilla, layer cheese, peppers, onions, and steak then fold it in half. 
Flip your GrillGrates back over to the flat side and butter them up. Place quesadillas on the GrillGrates and flip when the cheese starts to melt. 
Remove from the GrillGrates. Serve and enjoy!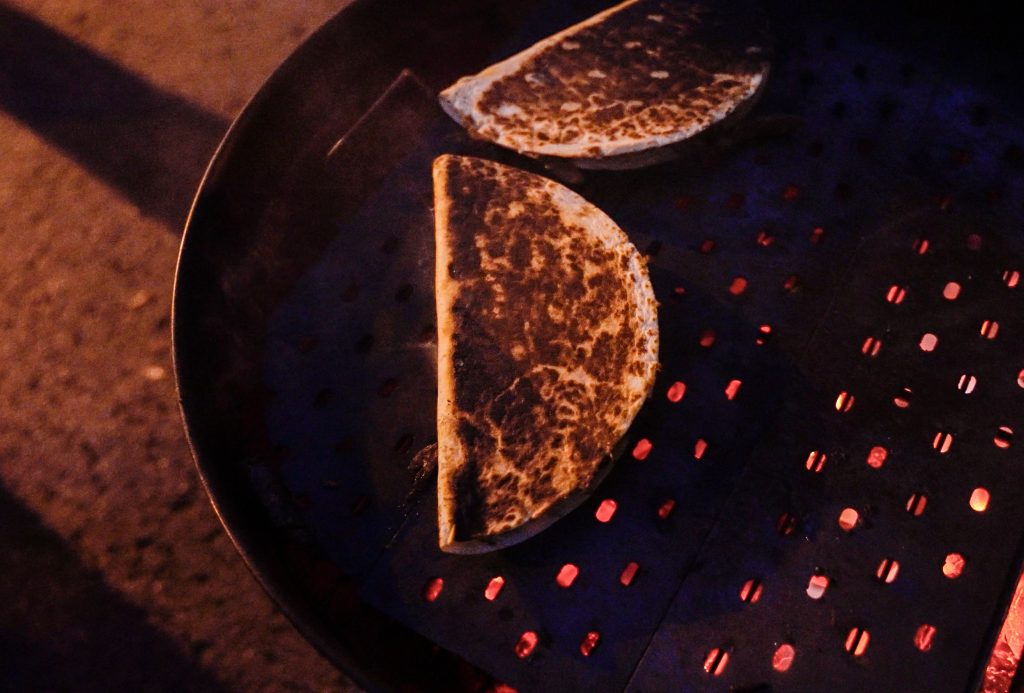 Love this recipe? Share it with your friends!