Nashville Hot Jalapeno Poppers
4-6 Chicken Breasts
1 block Softened Cream Cheese
1 cup shredded Cheddar Cheese
12 Jalapenos
Other: plastic gloves
Marinate the chicken breasts in Allegro Marinade Nashville Hot for 2-4 hours.
Put your gloves on to protect your skin from the heat of the peppers.
Slice the jalapenos in half lengthwise and remove the membranes and seeds.
After 2-4 hours, remove the chicken breasts from the marinade and season chicken breasts with Crove Food Co. Poultry & Seasoning.
Preheat your smoker to 275 degrees Fahrenheit. I used Cowboy Charcoal Applewood Pellets on my Traeger.
Place chicken breasts on the smoker until the chicken reaches an internal temperature of 165 degrees Fahrenheit.
Remove the chicken and shred it in an aluminum pan.
Once the chicken is shredded, combine it with cream cheese and shredded cheese. This is the filling for the Jalapeno Poppers.
Use a spoon to scoop the filling into jalapeno halves. Repeat until all the jalapenos are filled.
Place the Jalapeno Poppers on the smoker for about 60 minutes.
Serve and enjoy!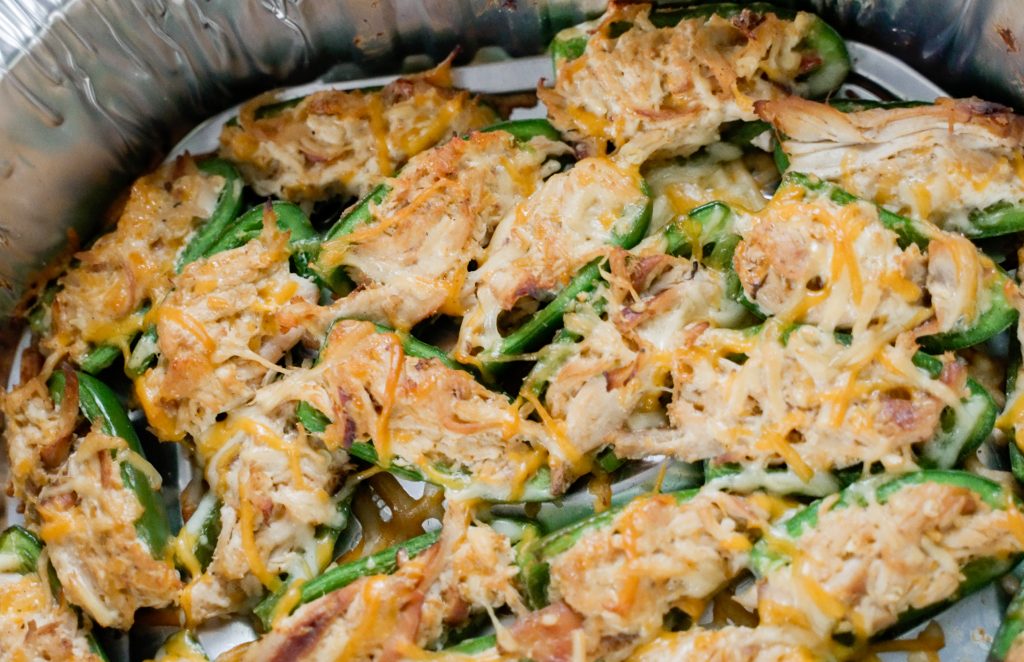 Love this recipe? Share it with your friends!