½ lb of Velveeta cheese
½ Ib of white American cheese
½ lb of pepper jack cheese
½ lb of cheddar cheese
½ cup of milk
16 oz tomatoes with green chilis
¼ cup diced red onion
¼ cup diced jalapenos
1 Tbsp salt
1 Tbsp pepper
1 cup of cooked mild Breakfast Sausage
Assemble all ingredients into a disposable aluminum pan.
Place the pan on the smoker at 250 degrees Fahrenheit.
After 30 minutes, begin to mix all the ingredients together and smoke for another 30 minutes.
Remove and serve with fresh tortilla chips. We used some pulled pork to make Smoked Queso BBQ Nachos. Enjoy!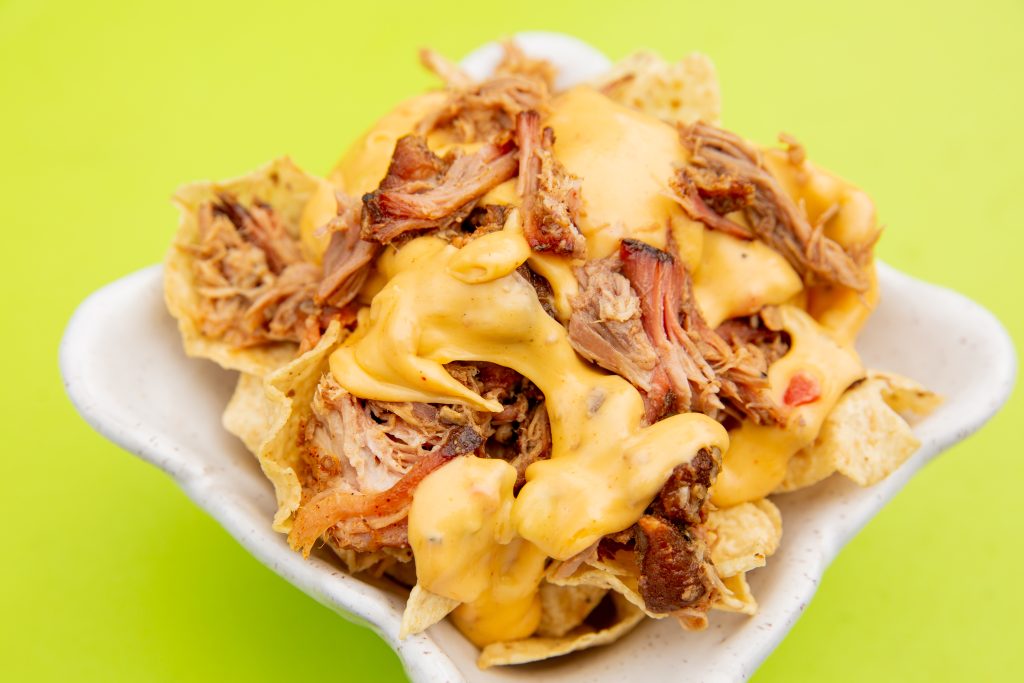 Love this recipe? Share it with your friends!